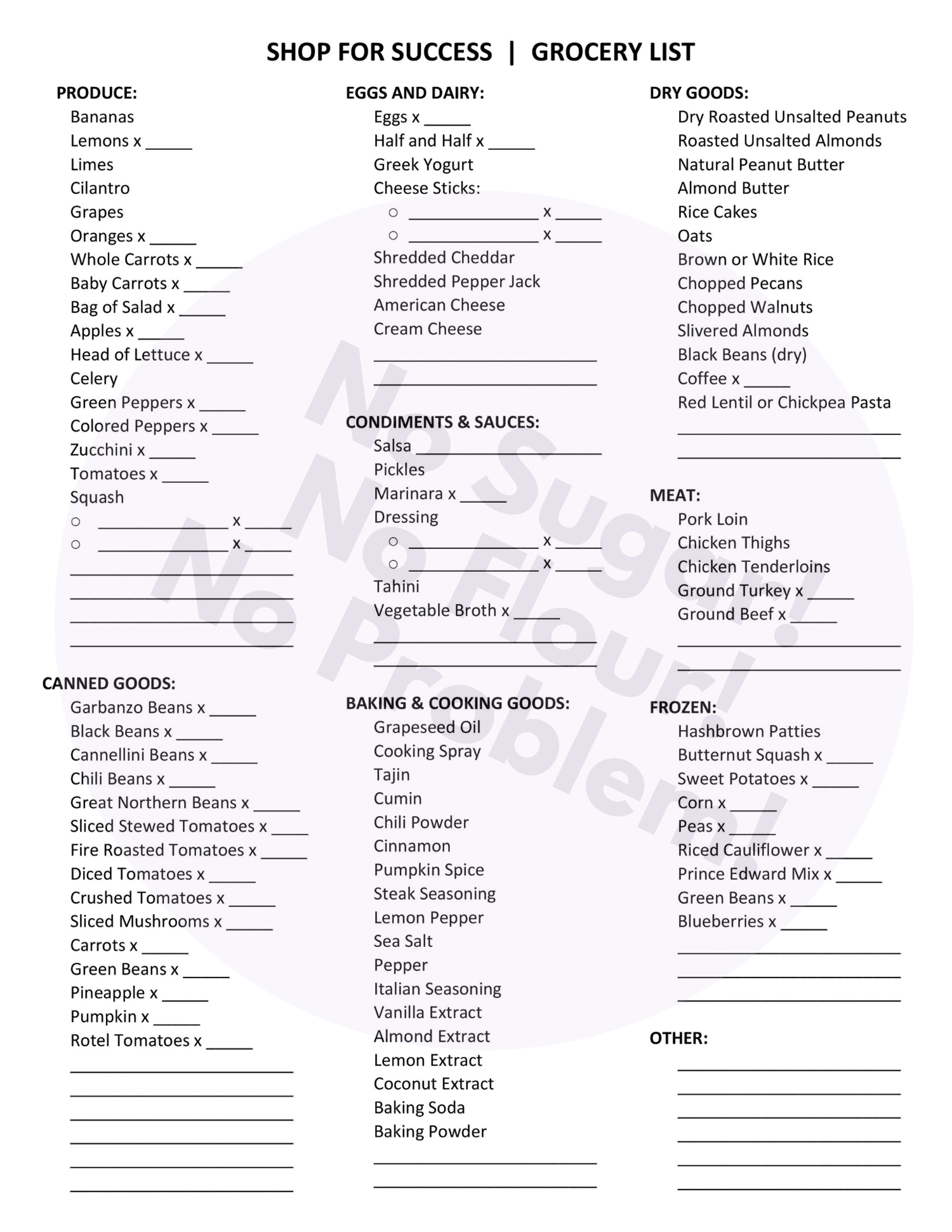 *FREE* SHOP FOR SUCCESS Grocery List
On Sale
Make your trip to the grocery store easier with a handy list that will help support you as you SHOP FOR SUCCESS. This is the list we've been using for well over a year and has the foundational products for almost every recipe I have posted in the No Sugar! No Flour! No Problem! Facebook group.

There are 3 downloadable and printable versions - a PDF, a JPEG, and an editable Word doc. If you need it in a different format, please reach out to me.

LIMITED TIME ONLY! This product is 100% free! Simply add it to your Cart and complete the steps from there. Doing so will remove the watermark from this product completely and make it usable.